Field Application Engineer (Remote Position, California)
IndustrialEnet (iEnet) has redefined the role of VAD by providing lifecycle support to channel partners in Transportation, Energy, Critical Infrastructure and Industrial Networking. Our market leadership is defined by our highly specialized engineers, best-in-brand solution partners, and our ability to bring the best value to integrator and contractor channel partners.<br>
We are seeking a talented and enthusiastic electrical field engineer with the desire to work with and build lasting relationships with our long-term customers, gain experience through vendor training, self-training, and on-the-job training in industrial networking, radar, and video solutions.
This position is a remote position servicing the East Bay, CA area.
The successful candidate will be assigned to a multi-year ongoing maintenance program working on-site at our customer's location full time.  The system incorporates a large city-wide network with cameras, video analytics, video storage and management system, video walls, network management and switches, virtual servers, ground-based radar, and more.  Requires both office and fieldwork, including but not limited to; climbing and use of ladders, working in confined spaces, use of boats for marine interface, working in live traffic conditions with lane closures etc. and more.
Daily health check of all the network systems
Support, administration, diagnostic, design, programming, monitoring of

L3 and L2 networking
Video Management System
VMWare support
Video Management
Video Walls support
Field Cameras
Ground-Based Radar systems
Wireless and Microwave systems

System review, redline, and documentation
New Product replacement plan execution
Interface and directly reporting to Customer
BSEE or equivalent
Relevant networking experience, L2 and L3
Relevant electrical engineering experience
Good written and verbal skills
Organizational skills with the ability to prioritize and meet deadlines
Able to work successfully in the field in both a team-based environment and independently
Works well with contractors
Self-motivated with the skill and discipline necessary to work to deadlines
Paid Vacation
Sick Leave
Medical and Dental
401(k) plan with employer matching
Compensation: Competitive salary based on knowledge and experience.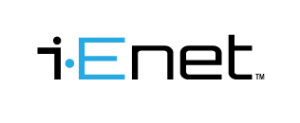 East Bay, California, USA
Remote work from: California