Field Application Engineer – Level 1
IndustrialEnet is an OEM systems company, in partnership with a consortium of key vendors, that specializes in video, network, and radar-based automated Security systems for Fortune 100 companies.  Our primary vertical markets are ITS (Intelligent Transportation Systems) and Critical Infrastructure (Energy and Data Centers).  We provide overall system design and planning, equipment, networking, programming, commissioning and ongoing support.
We are experiencing strong growth in our vertical markets and need to add to our Engineering Services group.   The successful candidate will design, program, commission, and maintain complex industrial network and video/radar solutions.  We will train the right candidate on our technology, and this position will have to travel up to 50% on average for onsite project support.
Purpose
The successful candidate will perform high-level design, deploy, commission, and support of and limited to the technologies listed below.
Technologies
Successful candidates will have demonstrable experience and background in the following technologies:
Industrial Network switches, routers, and servers
Video Management Systems, IP cameras and storage systems
Virtual computing, storage arrays, servers and v-switches
Windows Server and Linux
Experience:
BSEE or equivalent
Excellent written and verbal skills
Organizational skills with the ability to prioritize and meet deadlines
Demonstrated knowledge and application of engineering skills
Self-motivated with the skill and discipline necessary to work to deadlines
Additional Requirements
Relevant industrial networking experience
Excellent written and verbal skills
Organizational skills with the ability to prioritize and meet deadlines
Demonstrated field experience in both a team-based environment and independently
Self-motivated with the skill and discipline necessary to work to deadlines
Benefits
Paid Holidays
Paid Vacation/Sick Leave
Medical and Dental
401(k) plan with employer matching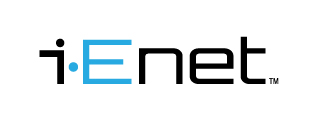 27350 SW 95th Ave, Ste. 3010, Wilsonville, Oregon, 97070, USA